Our Lady of Sorrows
Catholic Church
Welcome to the Catholic Community of
Our Lady of Sorrows/Capilla de la Santísima Trinidad
Bienvenidos a la Comunidad Católica de
Nuestra Señora de los Dolores/Capilla de la Santísima Trinidad
SAVE THE DATE. JOIN US FOR DELICIOUS FOOD, GREAT FELLOWSHIP & A GREAT TIME AT THE ANNUAL JAMAICA.
SUNDAY, OCTOBER 15, 2017
SUPPORT OUR LADY OF SORROW CATHOLIC CHURCH.
208 W. RIVER STREET ( CHURCH GROUNDS)
ANNUAL JAMAICA RAFFLE:
1. Las Vegas Trip for 2:
Includes Airfare & 3 Night Hotel Stay
(Value up to $1,500.)
2. 52" Flat Screen TV
3. Apple iPod Touch 16 GB
4. Apple Ipad Mini
5. $250. Visa Gift Card
6. $150. Visa Gift Card
7. $100. Visa Gift Card
8. $100. Visa Gift Card
9. $100. Visa Gift Card
10. $100. Visa Gift Card
Donation: $5.00
Any taxes due and pick up are the responsibility of the winner.
Trip must be booked by March 1, 2018.
Drawing will be held at 4 p.m.
Need not be present to win.
**************************************************************************************************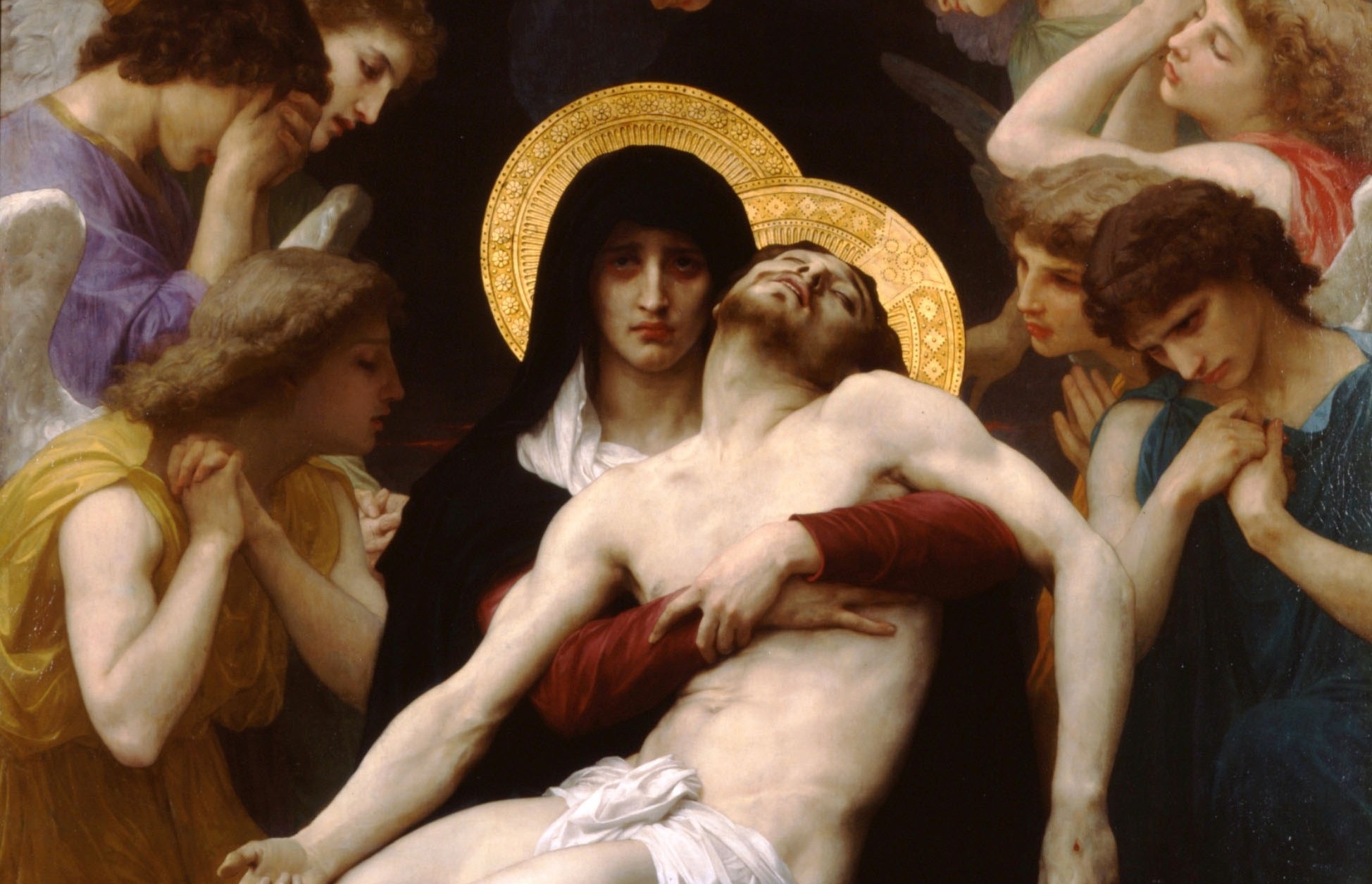 Most Rev. Brendan J. Cahill, Bishop of the Diocese of Victoria
Upcoming Events!
---

---
Mass Schedule
Our Lady of Sorrows
Saturday Vigil:
5:00 p.m. Spanish
Sunday:
8:30 a.m. Bilingual
10:30 a.m. English
1:00 p.m. English
Weekdays:
7 a.m. M., W., Th., F.
Tues. 6 p.m. Spanish
Santísima Trinidad
Sundays/Domingos
9:30 a.m., 11:30 a.m.


Church Bulletins
Click here to view 2016 Bulletins
---
Report Abuse
If you witness, suspect or know of child and/or vulnerable adult abuse, You must file a report within 48 hours!
Contact Civil Authorities: Department of Family and Protective Services at 1-800-252-5400 or www.txabusehotline.org If the person is in immediate danger: call 911. If Church Personnel is involved in alleged abuse contact:
Civil Authorities
Contact one of the following:
Coordinators of Pastoral Care and Outreach:
Vicki L. Pyatt, LMSW,
(361) 827 7186 or email pastoralcare@victoriadiocese.org; Bishop or
Chancellor of the Diocese of Victoria at
(361) 573-0828
Written Allegations Should be Sent To:
Office of the Bishop: Diocese of Victoria in Texas, P.O. Box 4070 Victoria, Texas 77903-4070
Marked
"Personal and Confidential"