Our Lady of Sorrows
Catholic Church
Welcome to the Catholic Community of
Our Lady of Sorrows/Capilla de la Santísima Trinidad
Bienvenidos a la Comunidad Católica de
Nuestra Señora de los Dolores/Capilla de la Santísima Trinidad
Thursday December 8th is the Solemnity of the
Immaculate Conception of the Blessed Virgin Mary
and is a Holy Day of Obligation. It is a grave sin to miss this Mass unless one has a valid reason such as: illness, conflicting work schedule or lack of transportation.
Mass Times at Sorrows: 7 a.m., 12:15 p.m., 7 p.m.
Mass Time at Santisima Trinidad: 7 p.m.
Confession Schedule
Horario de Confesiones
December 9th: 6 p.m. to 8 p.m.
December 13th: 6 p.m. to 8 p.m.
December 14th: 6 p.m. to 8 p.m.
December 19th: 6 p.m. to 8 p.m.
December 20th: 6 p.m. to 8 p.m.
December 21st: 6 p.m. to 8 p.m.
We will also hear confessions during regularly scheduled Saturdays at 4 p.m.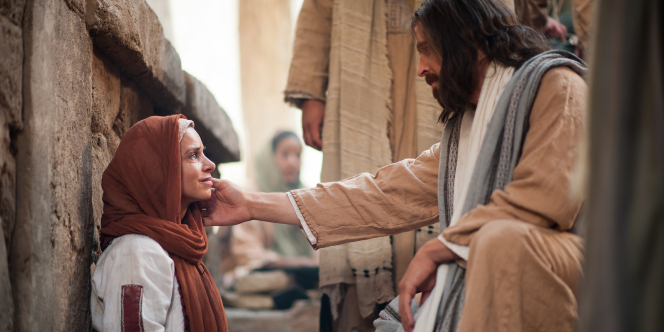 There will be a special Retreat in Spanish for women who are suffering the consequences following an abortion. It is a one day retreat that begins at 9:30 a.m. on December 10th. Retreat location is confidential and provided only to retreat participants. The retreat is free and there will be several priest available during the day to offer the Sacrament of Reconciliation. The retreat will be led by
Fr. Paul Felix. For more information please call: (713) 741-8728 to speak with Julie or (713) 440-3443 to speak in Spanish with Miriam.
Most Rev. Brendan J. Cahill, Bishop of the Diocese of Victoria
Upcoming Events!
DECEMBER 11 - 12, 2016
VIRGIN DE GUADALUPE CELEBRATION. FOR FURTHER INFORMATION, PLEASE VISIT OUR BULLETIN.
---

---
Mass Schedule
Our Lady of Sorrows
Saturday Vigil:
5:00 PM Spanish
Sunday:
8:30 AM Bilingual
10:30 AM English
1:00 PM English
7:00 AM M,W,TH,F English
TUESDAYS
6:00 PM
SANTISIMA TRINIDAD
Holy Days of Obligation:
7:00 AM, 12:00 PM, 7:00 PM
Santisima Trinidad
No Saturday Vigil Mass
Sunday:
9:30 AM Spanish
11:30 Spanish
7:00 PM Tuesday Spanish
Holy Days of Obligation:
7:00 PM Spanish
---


Church Bulletins
Click here to view 2016 Bulletins
---
Report Abuse
If a person is in immediate danger, call 911 or call the Department of Family and Protective Services at 1-800-252-5400 or report the abuse online.
Written allegations (marked "Personal and Confidential") may be sent to: Office of the Bishop, Diocese of Victoria in Texas, P.O. Box 4070, Victoria, Texas 77903-4070.
To report suspected or known abuse by church personnel, please contact the diocesan Coordinators of Pastoral Care and Outreach: Father Gary Janak, Chancellor (361) 575-4741 or (361) 573-0828, Ext. 2214; or Sr. Emilie Eilers, IWBS (361) 575-7111.